Saturday April 21, 2018
The Grand Theatre, in partnership with the Beth Wright Cancer Resource Center and the Abbe Museum, is proud to present "Rhythms of the Heart", a film by Maine filmmaker Thom Willey. This is the story of David Moses Bridges, a Passamaquoddy craftsman who specialized in birchbark canoe making and basketry. David balanced his family life, artwork, and culture while undergoing treatment for a life-threatening illness. His legacy is one of perseverance, tradition, and passion.
David was a dear friend and trustee to the Abbe Museum. He was a natural educator, who used his empathy and patience to promote the importance of traditional art and knowledge. The Abbe is proud to open our collections for this special evening to share examples of David's artwork.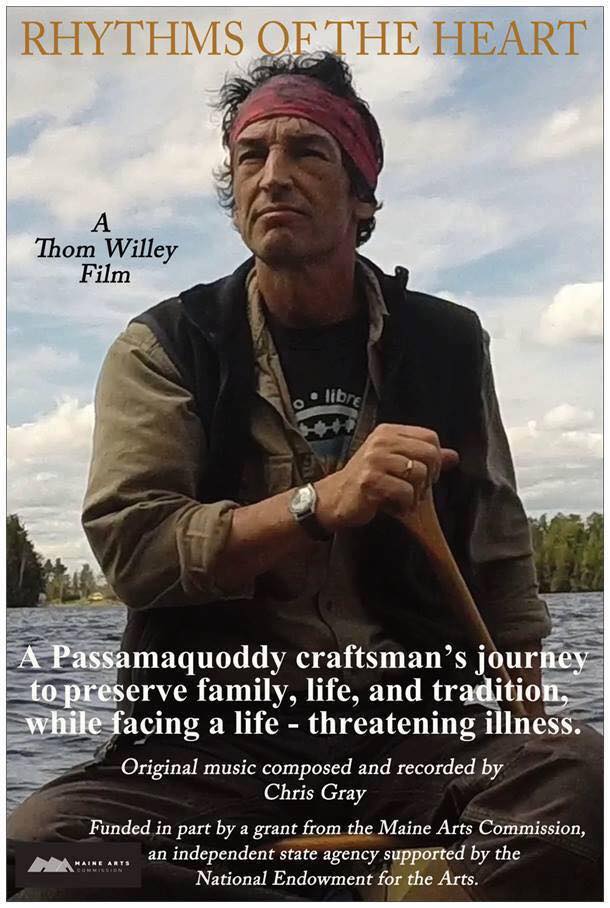 This fundraiser aims to celebrate David's life and legacy, while offering hope and inspiration to all who attend. Ticket prices are $25 (+cash bar) and include food, film, and a curated exhibit of David's art. Proceeds from the event will benefit the Beth Wright Cancer Resource Center, an organization supported by David and his family.